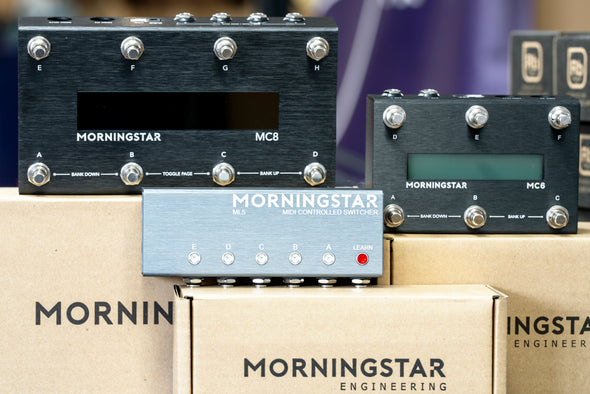 MORNINGSTAR ENGINEERING MIDI DEVICES
Unfortunately Morningstar are having chip shortages on a large range of their products and as such there are huge delays. Please read their latest update below. 
Here at ThorpyFx we have been particularly smitten by the Morningstar range of Midi Controllers. These marvels of midi engineering have to be the most powerful, tweak-able and compact midi controllers available on the market. Because of this we have decided to offer these incredible products for sale direct to our customers.